I'm Marshall Malone, a multi-platform content producer. What's that? It's a title I coined to help sum up my diverse past working in both digitally native environments (websites, social media, apps) and more traditional environments (broadcast television, video production, retail.)
I have over 15+ years' experience in both retail marketing and digital marketing, with a strong specialization in SEO, followed by web design, enterprise e-Commerce, paid social media, and over 20+ years' experience of digital content production: including video production, podcast production, photography, web design, and much more. I also have experience working in Agile enviornments, as well as familiarity with Waterfall and Scrum methodologies. I have worked with some of the largest companies in the world, as well as some in my own backyard and have experience working on many popular CMS platforms including WordPress, Joomla, and ArcXP. 
In 2019, I changed my career path and started working in the TV news/broadcast industry as a Digital Producer. In 2020, I transitioned into a creative role as Senior Producer. Please review my skills and most recent experiences below or browse my portfolio. You can see all of work experience on LinkedIn.
Freelance Camera Operator
Assembled a crew of camera operators in Jacksonville to document an elaborate stunt involving a helicopter and tour bus in Orlando, Florida for the Steve-O Wild Ride Tour. Setup cameras for all camera operators, shot several hours of footage at multiple locations.
Senior Creative Services Producer
Write, edit, light, shoot and produce high-end campaigns for promotion, clients, sales, news, programming, and community service projects. Assist in producing, conceptualizing, operating camera, floor directing, and editing for programs including River City Live, News4Jax, and The Mark Brunell Show. Fill-in regularly as camera operator for live hits (with Live-U backpack) during broadcasts of River City Live. Developing and implementing social media growth plan for CW17. Build and develop tools to help improve digital workflows.
Digital Marketing Specialist & Producer
As a digital marketing specialist and producer, I executed a daily creative digital strategy plan involving managers, on-air talent, and Action News Jax newsroom. Managed $60,000 paid digital ad budget. Other tasks involved producing, writing, shooting, and editing promos, snackables, and news related video content to drive online users to tune into CBS47 and FOX30 live broadcasts, website, and app downloads. Writing and producing weekly live stream web broadcasts, as well as developing and producing future programming for OTT distribution. Assisting Creative Services Director and Promotions Manager on sweeps calendar to plan social strategy. Driving coordinated social push with entire company, newsroom, and radio team to amplify campaign efficiency.
Led and managed a team of SEO Analysts, managed a double-digit, multi-million dollar budget, and worked with over twelve vendor partners to identify, analyze, and execute potential product, services, and markets for dozens of academic partners in the online education industry. Developed new best practices and standard operating procedures (SOPs) for client strategy and more efficient internal operations. Analyzed data daily on established and prospective customers, competitors, and marketing. Prepared reports that interpret consumer behavior, market opportunities, conditions, marketing results, trends, and investment levels. Investigated and evaluated marketing methods, consumer insights, advertising channels, and their results in an effort to continually improve results. Grew buyin from multiple constituents in a collaborative cross-functional environment that spans across all of North America and beyond.
Developing and managing data-informed SEO campaigns for all company websites, developing and executing a centralized content strategy focused on optimal internal linking and logical site structure, as well as managing a regularly scheduled Social Media campaign (Facebook, YouTube, Instagram, Twitter, LinkedIn, etc.) for Lakeview Health (April – December 2017). Developing project timelines and executing all tasks involved with all areas of SEO (including any overlap): research and discovery, basic SEO (on-page & off-page optimization), technical SEO, conversion optimization, UX, and basic web development. Managing and leveraging in-house video production equipment to produce videos for all digital platforms. Creating and developing monthly performance reports. Assisting Director of Marketing on non-digital campaigns.
SEO & Digital Marketing Specialist
Executed SEO Marketing and SM Marketing campaigns as a freelance Digital Marketing Specialist for Associated Packaging. My responsibilities included blog development, web content creation, graphic design, photography, video production, copy-writing, optimizing on-page content, link profile development, etc. With limited resources, in my time with this contract, the website experienced it's first online sales after several years of the site being ran by various marketing agencies.
Worked alongside a team of SEO experts to help drive millions in Organic Search revenue, which contributed to half of the companies' revenue for 2015. Analyzed, reviewed, and implemented changes to company-branded sites (Fanatics.com) delivering content pertaining to all the major professional sports leagues (NFL, MLB, NBA, NHL, NASCAR, UFC, PGA, MLS), as well as over 160 NCAA team sites. Maximized organic traffic and revenue growth via on-page optimization and helping to communicate SEO best practices across internal departments. Developed creative, original, and strategic on-page content (via Dreamweaver, HTML, CSS) and blog posts (WordPress) to increase traffic across our network of sites. Other responsibilities included building analytic reports (year-over-year growth of organic traffic, revenue, orders, AOV, and conversion rate) on a weekly basis, via Adobe Omniture, Google Analytics, and other platforms like Conductor Searchlight and SEO Clarity.
Combined technical skill and artistic ability to achieve the best possible images of all incoming products for both company website and partner websites, while maintaining a steady workflow to meet department production goals. Consulted with image editors and other departments to ensure the best images flowed through process. Additional tasks included managing photography equipment, assisting the copy and audit department with website migration, working with Box Seat Clothing to create custom templates, assisting multiple departments of the company (Public Relations, Marketing, Social Media) in order to achieve company-wide objectives by developing creative content (video & photos), conducting model shoots with hired models (Manikin Model & Talent Agency) for both Fanatics.com and SurfFanatics.com, assisting department manager by delegating priority items to my teammates in order to ensure weekly department goals were met, and training new employees.
Upside Down Creative Media
Started a comedy focused YouTube channel in 2013. Responsible for every aspect of production, distribution, website development, and marketing from the beginning. Despite lackluster subscriber count, content from the channel has earned several rewards locally and nationally, as well as being recognized by several big names in Hollywood. Website averages about Launched the UDCM Podcast Network in 2022, featuring the Los Rotos Podcast.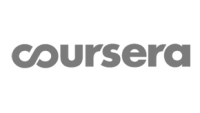 The Second City - Chicago
Search Engine Optimization (SEO)
90%
Social Media Marketing (SMM)
85%
WordPress Development
75%
Project Management Software (Basecamp, Trello, Monday, etc.)
87%
Agile, Scrum, Waterfall Methodologies
79%
Analytics (Google Analytics, Google Search Console, Google Data Studio)
84%
From right-brained skills like photography and video production to left-brained skills like SEO, content marketing, and analytics, I've had the luxury of learning many different skills over my years. I am autodidactic in my skills set, in that many of the skills I've learned have been self-taught or through professional opportunities. I've held a variety of jobs since I was 16 years old: from unloading trucks, selling shoes, and selling beer at NFL games, to executing highly profitable SEO campaigns and working in a world class photography studio. I'm very well rounded, to say the least. I am currently working as a creative services producer and editor for Graham Media, but always open to collaborating on personal creative endeavors with new people.
I'm not big on talking about myself in the public forum, but I have had a stroke of luck to win some small awards and also get noticed for some of my work by some people I'm inspired by. In August 2022, I decided to quit eating sugar and refined carbs after reading a book by author and licensed therapist, Molly Carmel, and she reached out to me to be a guest on her podcast.
What You're Craving: Episode 078
What You're Craving: Episode 087
"Yea, we actually need to swoop up his boy, like we swooped up Jillian, because his shit looks really cool. I guess he does like graphics for the local news or something? He's super proficient… and efficient."
(Quote from Ep 34 of This Is Important podcast. 47:11 Blake comments on production quality of Live Stream show "TK Live.")

Newacheck makes a mention of Upside Down Creative Media and Marshall in episode 34 of
This Is Important podcast
. He also featured Marshall and his partner Rob Moccio on the final episode of The Wonk Podcast after they won a contest.